One of the indispensable games of atari terms; Super Mario. It is here again with some new features.
An unforgetten game of NES (Nintendo Entertainment System) game series Super Mario is developing itself according to technology. First, it was being played on a local computer platform, then it was developed to be able to play online. So many game developers are preparing different type of special editions presently. But this time Mario is standing out with an unusual type.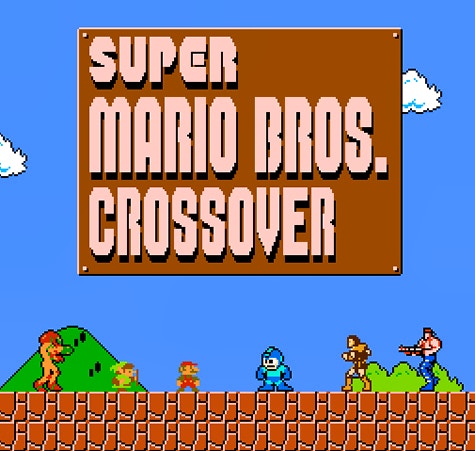 New special edition was named, "Super Mario Bros. Crossver". It has new characters except Mario like: Link, Mega Man, Samus and other NES characters. You can choose whoever you want to play with. It's possible to continue adventure with different characters for per consumed chance (life). Moreover, all characters in the game have own special features.
After you clicked the game and waited for loading, choose your favourite character with "Z" key. Game is played with "Z" and "X" keys. You must use "X" key for fire and "Z" key for jumping. New edition can also be played with Gamepad.
We hire you for this special edition, just click here and meet new Super Mario game.
Best wishes.