We are proud with our job and are in an endeavor to serve you to the best that you play two player games with your friends, brothers, and closes on PC by pleasure and have great time. We've just released the mobile version of the site to ensure you to keep your joy which goes on PC, on the mobile devices either like iOS and Android. We have limited games on our mobile version of the web site for now but, the games which are prepared especially for you, are on the way by the sponsorship of Twoplayergames.org!
We serve our games in HTML5 format and you are going to able to play the games from the smallest devices to largest devices as compatible without having the trouble of loading or setting up the application. At the same time, games are recording scores and levels. Our multiplayer games which work on server basis, will meet you soon!
Example pictures of our mobile page for now, are as below:
Tablet Version (iPad)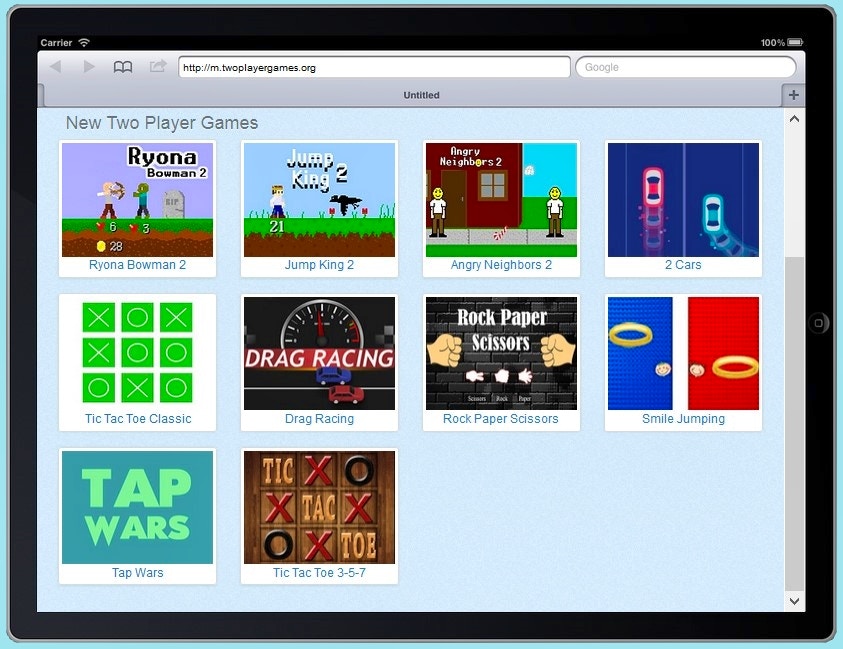 Tablet Game Page (iPad)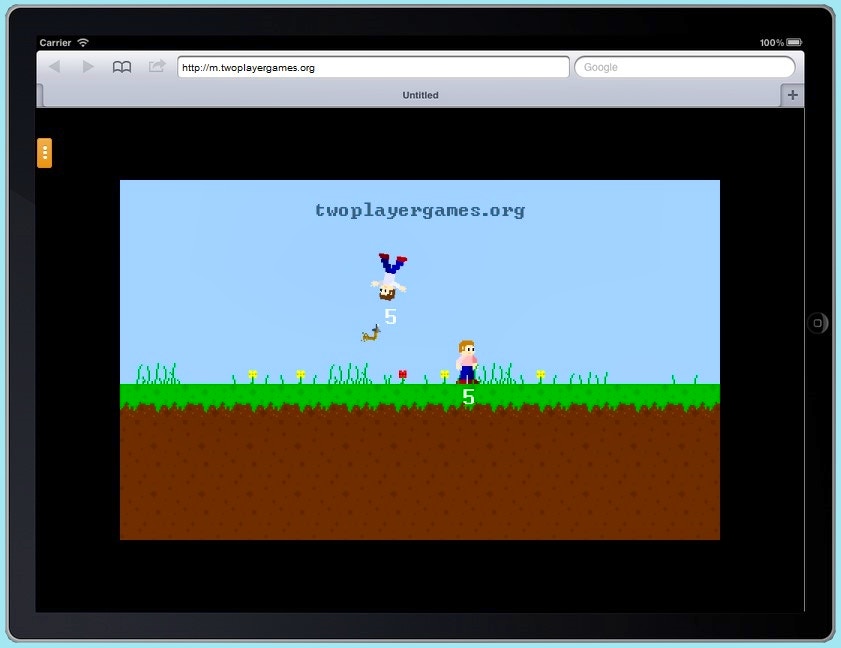 Mobile Phone View (iPhone5)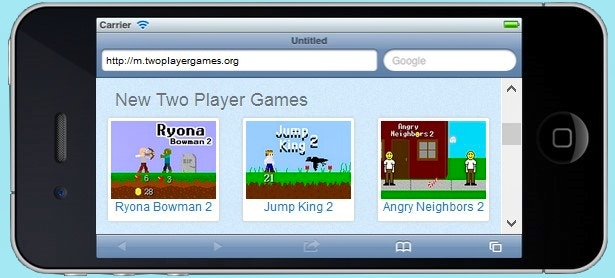 Mobile Phone Game Play View (iPhone4)
You can use; m.twoplayergames.org web address to reach our mobile web site. Please, don't forget to add our mobile web site to your mobile devices browser's bookmark. For your negative or positive feedbacks, please contact us via our contact page.
Have Fun!
Twoplayergames.org Team.