Here you are! We think you came this page to learn more about Dino Meat Hunt Extra 3 game and you must be one of the fans of this game. With a great game story, adventure has just began short while ago and just released the third chapter to not wait more the fans of the game. If you wonder what kind of story that game has, here it is.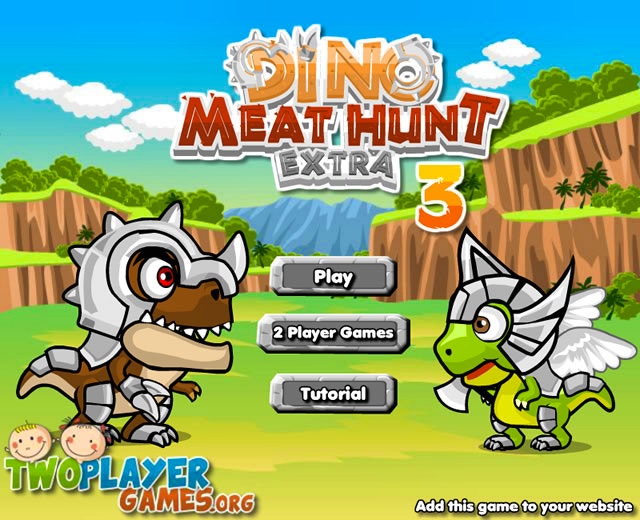 You may read this story in the game explanations before, but we would like to write it in here in case you don't know. We just didn't want you to search for the story. The story begins in stone age. There are two dinosaurs which are father and son. They have just start an adventure to hunt some meat for staying alive. This is just a story, but the greatest thing about this great two player game is, game chapters are being much more entertaining then previous one. In each chapter, super cool newnesses come for the fans.For example, in third chapter of the game, there are a few great newnesses which makes this game great, which are, Little Dino is able to fly and with the attacking skill of it, game levels becomes more exciting.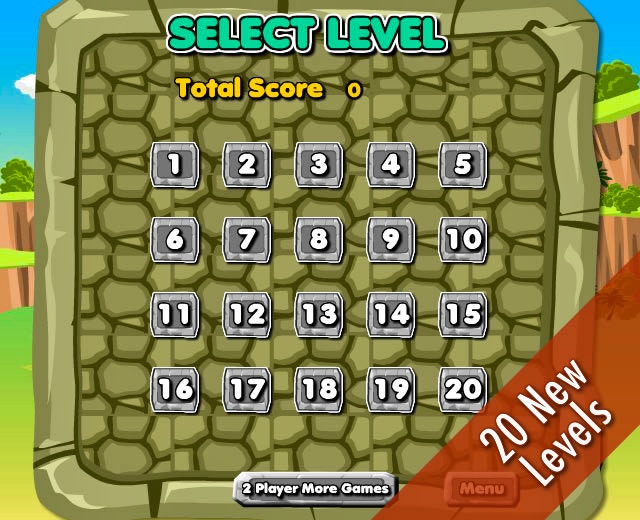 Another newness is, there are doors in the game levels and these doors open when dinosaurs stand in front of the key or they will need to stand near of the door. These are just puzzles which you will need to solve to pass the levels. You will see many many puzzles like these to pass levels. Sometime, it may be hard for you to pass game levels because of new monsters.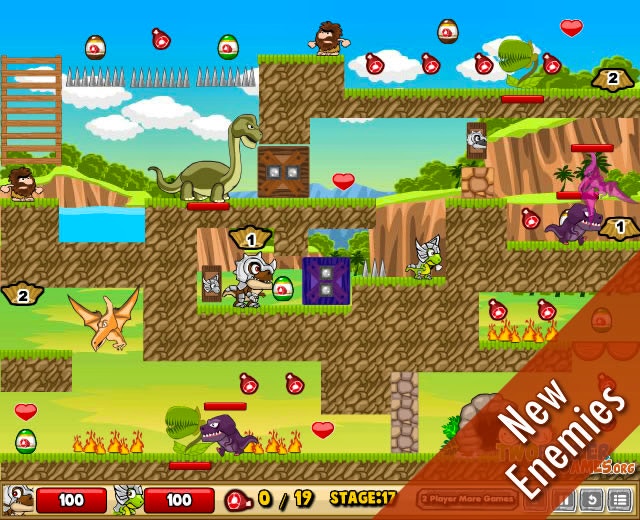 For short, you will need to try to use the skills of the dinosaurs well, to pass levels. Not to worry, by cooperating with your buddy, it will be really easy to complete this game. For the future updates of the game, we strongly recommend you to keep following us. And, if you like this game, please don't forget to let your friends know this game via social Networks.