We can't see this graphics on other MMORPG. We started to upgrade our computer for playing MMO. Yes, we are talking about Age of Conan (AOC). California Governor Arnold Schwarzenegger's character 'Conan' , a good place in the world of online games.

Users are waiting a new expansion pack. Norwegians Funcom decided to resolve this request. The new expansion pack "Rise of the Godslayer" sends us Khitai this time. Khaiti is created ( written)(inspired) by the things which is shared among Robert E.Howard's,who is the author of conan, family and friends.
A new adventure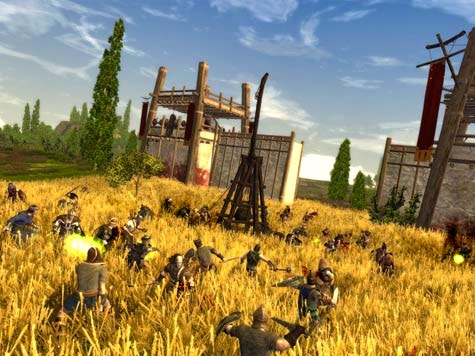 When the original game came out to the market , players were having a problem errors of Age of Conan. But the extra packages and patches came out to the market , they said the problems can be solved. Rise of the Godslayer come to resolve the users request.

Now in Khitai , easy to travel different regions. Rather than teleport through a NPC, the players will discover Khitai's plains through themselves. Producers says , we are doing for more realistic and better suited to the Conan universe. There are 12 different groups in new lands. Each group has own culture.The towns in Khitai also visually satisfying.